Just what is NLP?  Here's a snapshot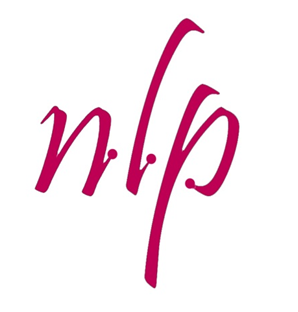 You've likely heard about it.  You might even be curious about what it can do for you.  NLP stands for Neuro-Linguistic Programing and it's one of the amazing tools I have in my coaching toolbox.
NLP explores the relationships between how we think (neuro), how we communicate (linguistic) and our patterns of behaviour and emotion (programs).
NLP allows us to study of how we structure our thinking, how we react to our environment, how we experience situations that we encounter, as well as how we communicate to others and ourselves. With the use of NLP we can map our thinking, behaviour and communication and the strategies behind them.
It's exciting stuff! So simple, yet so very effective!  NLP provides specific, proven methods and techniques that change the thinking and the behaviours of those who practice the techniques.
There are a range of NLP techniques that I use, depending on the nature of the problem I'm working on with a client.
You see, we've all developed patterns of thinking which subsequently affect our behaviour, and ultimately affect the results we have in our lives. Some of our patterns of thinking and behaviours do not give us the results we want, or we find that old patterns no longer serve us.  What might be some unwanted patterns of thinking and behaviour that have become habit for you?
Easily and effortlessly, NLP techniques help you make changes at a deep unconscious level, allowing you to change your old patterns and bring about the desired outcomes you have for your life.
Imagine being able to change your experience of the world.  Imagine now…
You can change unwanted behaviours like anxiety and procrastination, inner conflicts, low self-esteem, bad habits such as eating too much chocolate or nail-biting, fears and phobias and so on; and then re-install new thinking and behaviours like motivation, relaxation, confidence, clear decision-making, higher productivity, a positive mind-set, excellence and peak performance.
With the help of a qualified NLP Coach you can identify and eliminate your personal blocks and replace them with effective and powerful life-changing strategies. You will be able to connect with your inherent abilities and strengths to bring about new results in all areas of your life.   Brilliant!
Through experiencing a decade of challenges, successes, trials and tribulations both in my personal and business life, I have sought out and consulted with many a coach and mentor. Each with their own methods and techniques, one vastly different to the other.    Mine is an experienced perspective when I say that Gill is the ultimate Success and Life coach.   She has played a major part in many turning points both in my life and in my psyche.       A.A.- Perth
Comments
comments