The thought of having to make plans for the future can, for some, be a tiresome, and possibly daunting one. So let's turn that around and have some fun with it. What if you were to approach your life plan from another perspective, in a way that's more fun and very powerful?

Your challenge, should you choose to accept it…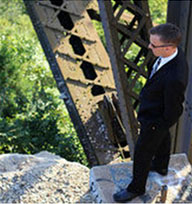 The idea is to plan your life from an age in the future, and work backwards to now.  You see, some of us often don't know what we want in the short-term, medium-term or even long-term, and just thinking about it can be a bit overwhelming.

However, if you were to ask yourself, for example, "How might I like my life to be when I am 50?" you would likely have a clearer idea. Decide to start with an age out in the future, say 50 or 60 or 70 or 80 or beyond. The choice is yours.
Imagine exactly how you want your life to be like at that age. Will you be settled with extended family around you? Will you be on travelling adventures around the world? Perhaps you will be starting a new venture. Perhaps you will be focussed on creativity or health. Write down what life will be like for you at this age. At that point in your life, as you imagine it, what will you see (scenery, loved ones, something you've created)? What will you hear (joyous laughter, rolling waves of the ocean, music and celebration)? What will you feel physically (warm, fit, healthy)? What will you feel emotionally (excited, invigorated, proud, confident)? Imagine you are at that exact point in your life and use all your senses to experience it. See it, hear it, feel it. Write down as much as you can to build a clear picture.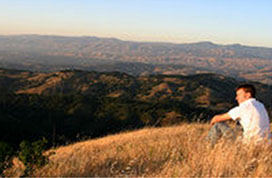 Now work backwards… you may go year by year, or in increments of five years. Whatever works for you is okay.
So, let's say you've started at 60 years of age, and then you might work back to 55 years of age. Imagine exactly how you would want your life to look like at that age. Follow the same process as before.
Then work back to 50 years of age and repeat the same process. Ideally, what will you be doing, seeing, hearing, and feeling at 50?
The interesting thing to note is, that by working backwards with your life-planning, you'll realise just how much time you will require to fit in all that you want to achieve. For example, if you want to be retired at 40 – fantastic! You'll need to work backwards and ensure that what you are doing at ages 39, 38, 37… etc. is what is required to achieve that.
It is not uncommon to find that when you work back to your current age, you realise that you haven't allowed time for doing all you wanted to achieve. So this is a great way to correct your planning so your future expectations are met. If this is the case for you, just re-adjust your progress at each age to maximise, and correspond with, your desired outcomes.
Great work! Look how you have life planned out now! What great foundation to build on.
Comments
comments